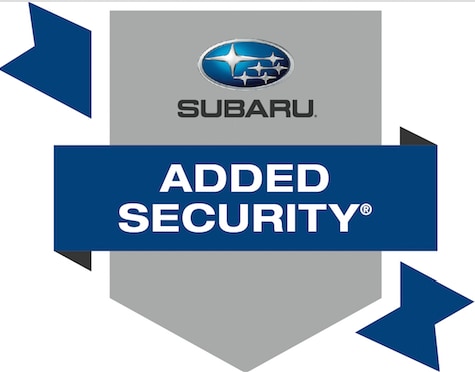 Looking for Peace of Mind with Your New Subaru? 
Subaru Added Security Plan Has It
You couldn't be happier with the new Subaru you just purchased. What can you do to keep it in perfect running condition? Here is where the Subaru Added Security Plan steps in. Not only does it cover many repairs but has added benefits like towing and coverage of car rental fees. Want to learn more?
There are two options when it comes to security plans from Subaru, and each has its own benefits. Here is more in depth information to help you decide which plan is right for you:
Subaru Classic Added Security Plan
With the Subaru Classic Added Security Plan you'll get:
The option of eight different types of service agreements means that at least one of these is sure to make your wallet happy
While your Subaru is having covered repairs done, the plan picks up the tab for both towing and car rental costs
Onboard computers and wear and tear are generally excluded from service contracts, but all of these are taken care of under this plan
Again, service plans sometimes exclude things like coverage of major parts, such as engine, all-wheel drive and transmission repair but these are all covered under the plan
Subaru Gold Plus Added Security Plan
Choose this option and you'll have all the benefits of the Classic Plan plus:
Repairs to steering, air conditioning and electrical systems, brakes, front suspension, and more
Genuine Subaru parts are used in all of these repairs, and the work is performed by certified Subaru technicians
Plans are available with low-cost or no deductibles
At
Joseph Subaru of Florence,
we would love to tell you more about either of these plans. Why not keep your
Subaru Forester, Crosstrek, WRX, Impreza, Legacy or BRZ,
 running at its best? Our
service center
technicians look forward to serving you at our location in
Florence, KY.
We're also just a short drive from
Cincinnati, Covington, Fort Thomas, Independence, Erlanger, Fort Mitchell and Indiana.