Car Loans and Subaru Lease in the Florence Area - Joseph Subaru Financing

Keep it simple - here's why you should come to Joseph Subaru for you next Florence area car loan.
Our online car loan application takes only minutes to fill out and submit.
We have a huge network of lenders to work with, allowing us to get you the best car loan rate your credit score allows.
No embarrassing bad credit situations. We provide a hassle-free and confidential experience.
Our no obligation application is free. Try it!
We offer finance specials  to help make your loan or lease more affordable.
It's not always easy finding a car loan that fits your budget. Here at Joseph Subaru, we make it our goal to find you the best possible rates on a car loan in the Florence area. We work with some of the nation's top lenders to offer you affordable monthly payments and the lowest interest rates available. We are a preferred source for the best car loan rates on a new Subaru  or used car  in the Florence area including Cincinnati, Covington, Erlanger, Fort Mitchell and Fort Thomas.
Unsure of whether a car loan or Subaru lease is the best option for you? Typically we recommend a car loan to those who put a lot more miles on their vehicle than the average driver. If you like driving a brand new Subaru every few years, then a lease is certainly the right choice for you! Our auto finance experts will go over every detail of all of your options so that you can make an educated decision. You can also read more about the differences below!

Please contact Dan Robke at the Joseph Subaru finance department for any finance questions. We are located at 7600 Industrial Rd, Florence, Kentucky and can be reached at 866-798-9551.
Meet Dan Robke, Our Finance Director!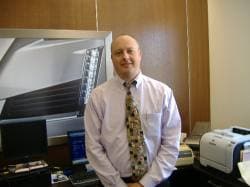 ---
Buy or Lease Your Next Car in Florence, KY.
If you are planning on getting a vehicle from Joseph Subaru of Florence, then you will eventually have to decide whether you want to buy or lease it. There are benefits associated to either option, so we advise you to learn more about each. That way, you can determine which one accommodates your wants and needs best. For your convenience, we have outlined the main difference between buying and leasing a car below to help you weigh out the pros and cons. This will enable you to make an informed decision when you finally visit us at our dealership in Florence, Kentucky, to complete the process.
Buying VS. Leasing - What is the Difference?
The main distinction between buying and leasing a car is in regard to ownership. With the purchase of a vehicle, you are claiming yourself as the sole owner. It is yours to keep after the final payment is made. Meanwhile, you only have temporary ownership when you lease a vehicle. That is to say, it remains the property of the dealership throughout the course of the agreed lease term. The specifics as to what you can or cannot do with the model in your possession and what kinds of advantages you will have access to vary for this reason.
Buying a Car
Do you want to keep your vehicle for many years to come? Then buying a car is the best choice for you. While monthly payments tend to be higher, you will save more money in the long run because you will only have to deal with expenses such as insurance once the cost of the loan is paid off. In this way, you are making an investment. As the titleholder, you are also free to do with your model as you please. In other words, you can modify it or drive it as much as you want without incurring additional penalty fees. As your property, you can even sell it whenever you want because you are not bound to a contractual agreement for a duration of time. Thus, you have more autonomy as the owner of a car. Not to mention, you have the opportunity to take your pick from a wider selection of automobiles-including both new and used.
Leasing a Car
Not sure which vehicle you want to keep? Then leasing a car is the better alternative for you. While the range of makes and models is limited according to lease deals currently offered by the dealer, this will enable you to drive the latest lineup on the market. Even better, monthly payments are comparatively lower than that of a purchase, which means you can enjoy the newest technologies and features in the automotive industry and have the peace of mind of a comprehensive warranty without compromising your budget. Typically, a lease term lasts two to three years at most as well, so you can trade it back in for a newer one at the dealership after the period comes to an end. Otherwise, you can opt to pay off the remaining cost should you discover a model that you want to own. What is important to remember is that you are expected to uphold predetermined requirements as a lessee.
Joseph Subaru of Florence Makes Buying and Leasing a Car Easy
At Joseph Subaru, we want to make buying and leasing a car as easy as possible for customers from Florence and Cincinnati alike! That is why we not only have numerous resources on our site, such as this informational breakdown, but we have many digital tools too, such as our Payment Calculator which presents an estimate of what your vehicle will potentially cost. We even provide new and used car specials, lease offers, and other splendid incentives on a regular basis to ensure you have the opportunity of securing an affordable deal at our Florence dealership. This is but a few ways in which we put your best interest first.
Visit Our New and Used Car Dealership for More Guidance
Now that you have more knowledge about the difference between buying and leasing a car, you will surely feel more confident in your decision. Of course, navigating automotive financing alone is no easy task, so you are always welcome to seek out guidance from our experts should you have any questions. Just call us at (866) 798-9551 or contact us online. However, if you are ready to proceed, then you can get the process started today by filling out our site's financial application from the comfort of your own home. A Joseph Subaru of Florence representative will follow up with you shortly thereafter to discuss further details on your next purchase or lease. A wonderful driving experience will be yours to enjoy before you know it!