Check Out Our Amazing Subaru Forester Inventory Today
For years, the Subaru Forester has been a popular choice for Florence, KY families who want a comfortable, two-row SUV. At Joseph Subaru of Florence, we have a wide selection of the Forester SUV. Stop by and save big.
Our brand new Forester inventory includes all trim levels. That means you can find a Suburu Forester that perfectly suits your needs in Cincinnati, OH. Whether you are looking for a bargain-priced base model or a top-of-the-line, fully-equipped model, we have a Forester that is right for you.
Favorite Features on the Forester
So what makes a Forester so special? The Forester is a mid-size SUV that offers standard all-wheel-drive on all of their models. Also, the Forester offers more passenger volume than the competition. Compare the Forster's total 111.9 cubic feet of passenger volume. That means you and the entire family will be more than comfortable on that next road trip adventure.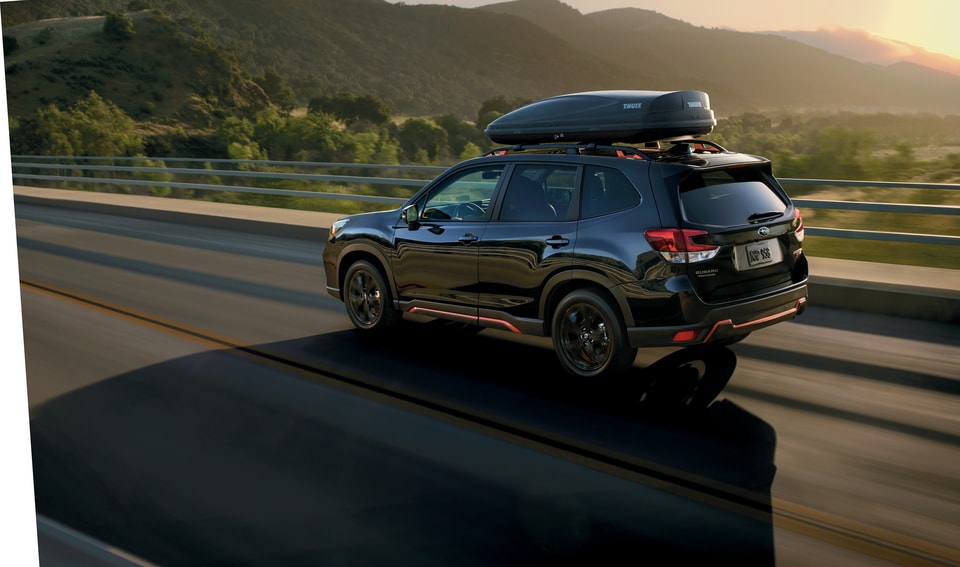 The Forester is also great when it comes to fuel efficiency. You can get up to 26 miles per gallon in the city and up to 33 miles per gallon on the highway. The Forester allows you to go longer between trips to the gas station in Covington. That will save you big over the total ownership time of the vehicle.
To go along with our top Forester inventory, we have a friendly team of Suburu sales associates ready to help you out. We have put hundreds of people in the Fort Thomas area into the Forester of their choice. Now, it's your turn to get a great deal. Our sales team will offer you a test drive and show you all the great financing offers available. Looking to lease your Forester? At Joseph Subaru of Florence near Erlanger, we offer a number of top leasing terms that allow you to drive more SUV for your money.
Learn More and Test Drive a Subaru Forester
See what the Forester can do on the road. Take a test drive of Subaru's popular SUV, or our other popular new Subaru SUVs, at Joseph Subaru of Florence near Fort Mitchell. Our Subaru sales team will work hard to give you the best possible offer. Please hurry. Due to the popularity of the Forester, our inventory will not last.