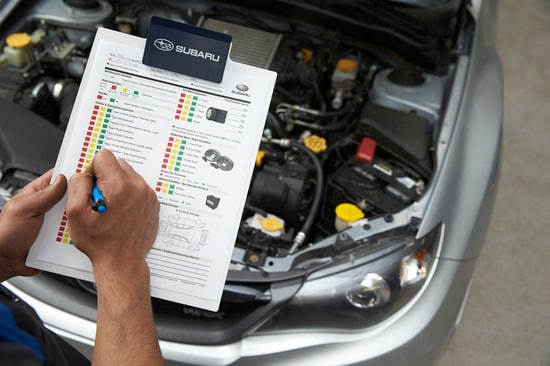 Oil changes are one of the most important services you can perform on your Subaru here in Kentucky.
Why Oil Changes?
We're sure you've heard that oil changes are essential for your vehicle, but the details can elude some drivers here in the Covington area. Your engine is made of hundreds of moving, intertwining, and touching parts that as they move to create heat. Having properly lubricated parts makes sure that you'll have less friction and therefore less heat, which will make sure your vehicle runs like it is supposed to, for longer.

Oil also removes particles and dirt from your engine making sure that you don't get a dangerous buildup of dirt that can clog up your engine. Dirt can cause corrosion over time and if it is not removed it can cause extensive damage and wear to your Subaru. As your oil ages and collects more particulates, it turns into a "sludge" which is thick and less viscous than fresh oil so it's important to change your oil at regular intervals here in Fort Thomas.
?
Fresh, clean engine oil also has been shown to improve fuel economy, thanks to proper lubrication of moving parts. If you don't keep your engine oil fresh, it can decrease your fuel economy and cause avoidable repairs down the road.
Our service center is here to make keeping up with your routine oil changes in the Fort Mitchell and Erlanger areas a breeze, so don't wait to come see us! We'll help you figure out the right routine oil change schedule that meets you and your Subaru's needs here in Kentucky so don't wait to make your appointment, today.